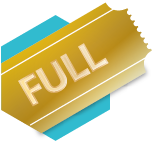 We have some winners to announce..
The Scientific committee selected 100 abstracts among the more than 300 applicantions for the FCP Scholarships!
Marta Hentschke (BR)




Alterations and association in endocan-1 and placental growth factor in women with pre-eclampsia

Rhea Jabbour (AT)




Assessment of carotid intima-media thickness in patients with polycystic ovary syndrome and its association with hormonal and lipid profiles

Ziwen Jiang (CN)




Translocation of placental target pullulan based nanoparticle drug delivery system in an in vitro placental

Geranne Jiskoot (NL)




Effects on body weight of a 1-year three-component lifestyle rct in obese pcos women.

Roman Kapustin (RU)




Placental expression of the angiogenic growth factors in gestational diabetes mellitus

VASILEIOS KAROUNTZOS (GR)




Total body fat mass combined with its distribution to trunk can predict menstrual recovery and positively influence the psychopathology of adolescents with anorexia nervosa

Amélie Keller (DK)




Concentration of vitamin d from neonatal dried blood spots and the relation to gestational age, birthweight and ponderal index: the d-tect study

Elena Khashchenko (RU)




Mitochondrial dysfunction and oxidative stress activation in adolescent girls with polycystic ovary syndrome and excessive body weight

Patimat Khirieva (RU)




Differential gene expression in the endometrium of reproductive age women with intrauterine adhesions.

Tatiana Kleimenova (RU)




Identification of kisspeptins and matrix metalloproteinases in endometrial cell culture from patients with endometriosis

Tamara Knific (SI)




Sphingomyelins and phosphatidylcholines as diagnostic and prognostic biomarkers of endometrial cancer

Gonda Konings (NL)




Blocking 17β hydroxysteroid dehydrogenase type 1 in endometrial cancer: a potential novel endocrine therapeutic approach

SZE MAN LAW (HK)




Precise imaging of endometrium using real time rotational pullback optical coherence tomography: a pilot study

Ping Li (CN)




17b-estradiol enhances vascular endothelial ets-1/ mir-126-3p expression: the possible mechanism for attenuation of atherosclerosis

Xiaosa Li (CN)




Gper1 promotes estrogen receptor negative breast cancer cells migration and invasion via nongenomic activation of c-src/nf-κb/focal adhesion kinase cascade

Giovana Maffazioli (BR)




Evaluation of reproductive function in a rat model of genetic epilepsy absence seizures

Elisa Malacarne (IT)




Efficacy and safety of robotic-assisted apical lateral suspension for the treatment of high grade pelvic organ prolapse: short and medium follow up

Maddalena Mallozzi (IT)




Anamnestic-ultrasound features and endometrial cancer risk in tamoxifen user patients: useful insights in a controversial topic.

Diego Daniel Manavella (BE)




Two-step transplantation with adipose tissue-derived stem cells increases follicle survival by enhancing vascularization in xenografted frozen-thawed human ovarian tissue

Rodrigo Marcondes (BR)




Impact of metformin and exercise, isolated or associated, on morphology and oxidative stress in adipose tissue of a polycystic ovary syndrome rat model

Loris Marin (IT)




The impact of thyroid autoimmunity on embryo quality in women undergoing assisted reproductive technology.

Roxana Matasariu (RO)




Impact of endometriosis on physical, mental and social wellbeing – a qualitative study

Cindy Meun (NL)




High androgen levels in postmenopausal women and the risk for atherosclerosis and cardiovascular disease: the rotterdam study

ANGELICA MONTERROSA-BLANCO (CO)




Insomnia and sexual dysfunction associated with severe deterioration of quality of life in sexually active hysterectomys

Mahsa Noroozzadeh (IR)




The effect of prenatal exposure to a single dose of testosterone on cardiac function of male and female rats in adulthood

Mariana Paulson (SE)




Endometrial expression of anti-müllerian hormone and its receptor in obese women with pcos- a lifestyle intervention study

Tianjiao Pei (CN)




Mir-194-3p represses the progesterone receptor and decidualization in eutopic endometrium from women with endometriosis

Ekaterina Pshenichnyuk (RU)




Identification of global transcriptome abnormalities in eutopic endometria of women with endometriosis: potential biomarkers of endometriosis

MacKenzie Purdy (US)




Does the co-flare in-vitro fertilization (ivf) protocol change the number of oocytes retrieved for women with diminished ovarian reserve (dor)?

Patrycja Rojewska- Madziała (PL)




Clinical, biochemical and genetic characterization of a 44- years old patient with primary amenorrhoea- case study of complete androgen insensitivity syndrome

Nelly Sogoyan (RU)




Somatic mutations in gene med 12 among women with the family history of uterine fibroids.

Thomas Stevenson (GB)




Effect of hrt on inter-vertebral disc height: data from a prospective randomised trial

Zorana Stojanovic (RS)




Potential immunoprotective role of dheas on endometriosis in premature ovarian insufficiency patients

Anna Szeliga (PL)




Bone mineral density in patients with premature ovarian insufficiency. The role of hormonal replacement therapy.

Diptika Tiwari (IN)




Detrimental effect of progesterone pathway deregulation modulated immune activation in preterm delivery and outcome in hepatitis e virus (hev) infected pregnancy cases from northeast india

Sharon Vanetik (IL)




Day two post retrieval 1,500 iui hcg bolus, progesterone-free luteal support post gnrh agonist trigger – a proof of concept study.

Valeria Versace (IT)




The resting metabolic rate is not altered in women with polycystic ovary syndrome: a sensewear armband study.

Li Xiao (CN)




Mir22-5p targets tet2 and regulates the estrogen receptor 2 expression in infertile women with mild or minimal endometriosis during implantation window

Bingyi Yang (CN)




Insulin resistance affects therapeutic effects of fertility-sparing treatment in patients with endometrial atypical hyperplasia

Taisiia Yurchuk (UA)




Blastomere biopsy of incomplete compacted human morula can improve the embryo cryopreservation outcome

Ying Zhang (CN)




Can increased expression of progesterone receptor membrane component 1 also indicate a worse prognosis in triple negative breast cancers?

Yue Zhao (CN)




Overexpression of progesterone receptor membrane component-1 is associated with malignant phenotypes of breast cancer


The winners will find insctructions inside their profile page.